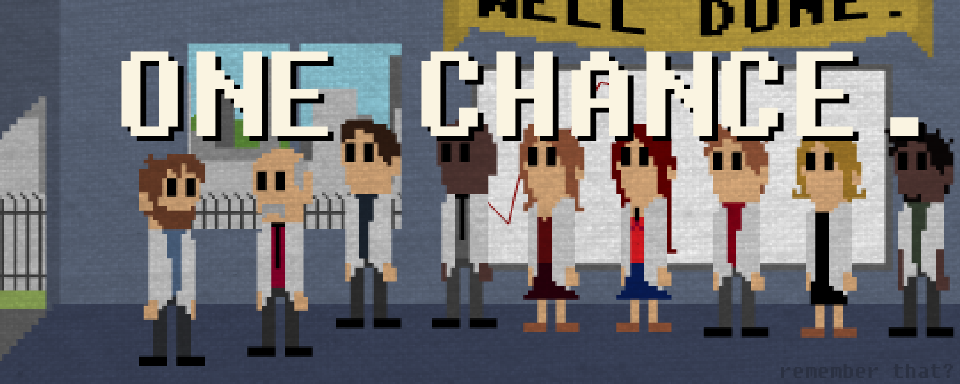 One Chance
Loading SWF for the first time...
Arrow keys to control.
Space Bar to interact.
---
One Chance is a game about choices and dealing with them.
---
Scientist John Pilgrim and his team have accidentally created a pathogen that is killing all living cells on Earth (bummer, right?).
In the last 6 remaining in-game days on Earth, the player must make choices about how to spend his last moments. Will he spend time with his family, work on a cure or do something else entirely?
You have One Chance. Remember that.
---
Features:
Diverging storyline based on your choices.
Multiple endings.
Perma-death.
Hilarious spelling and grammar.
The high possibility of a dead child.
Anger.
---
Accolades: