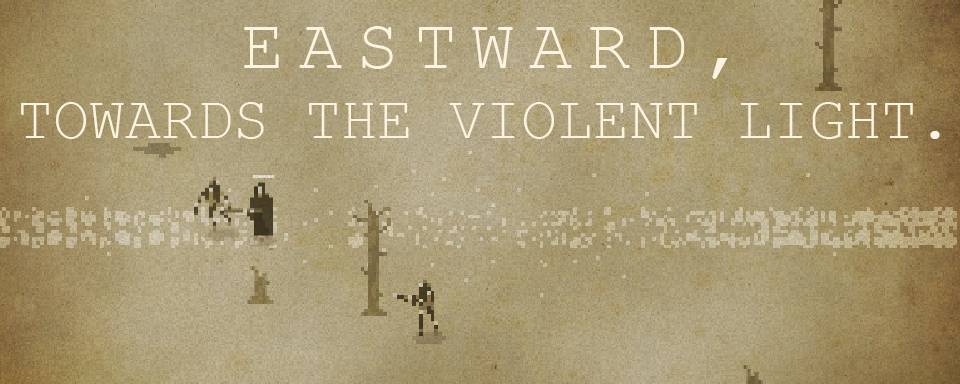 Eastward, Towards The Violent Light.
No longer in production. RIP.

Alone in a decaying world, the traveler must make his way across a vast, ruined landscape.
---
'Eastward...' was a long term survival/adventure game, that is about pushing forward and surviving in the randomly generated environment. As the traveler, the player must make their way through a landscape ravaged by an ancient cataclysm. To survive in the world the traveler must: Avoid or battle the remaining mutated inhabitants of the world, find scare food and water sources and journey as far as they possibly can.
---
While there is probably enough for a small demo, a lot of the content will be almost impossible to discover since some of the crafting/design is probably too complex to figure out without a tutorial. At the very least you might enjoy a leisurely scroll through a post-apocalyptic landscape.
There is a Read Me that is pretty much integral to interacting with the game for more than one ingame day. But I'd be happy to answer any questions anyone has here too - although bare in mind that I haven't touched this thing in 2 years.
Download
Click download now to get access to the following files: